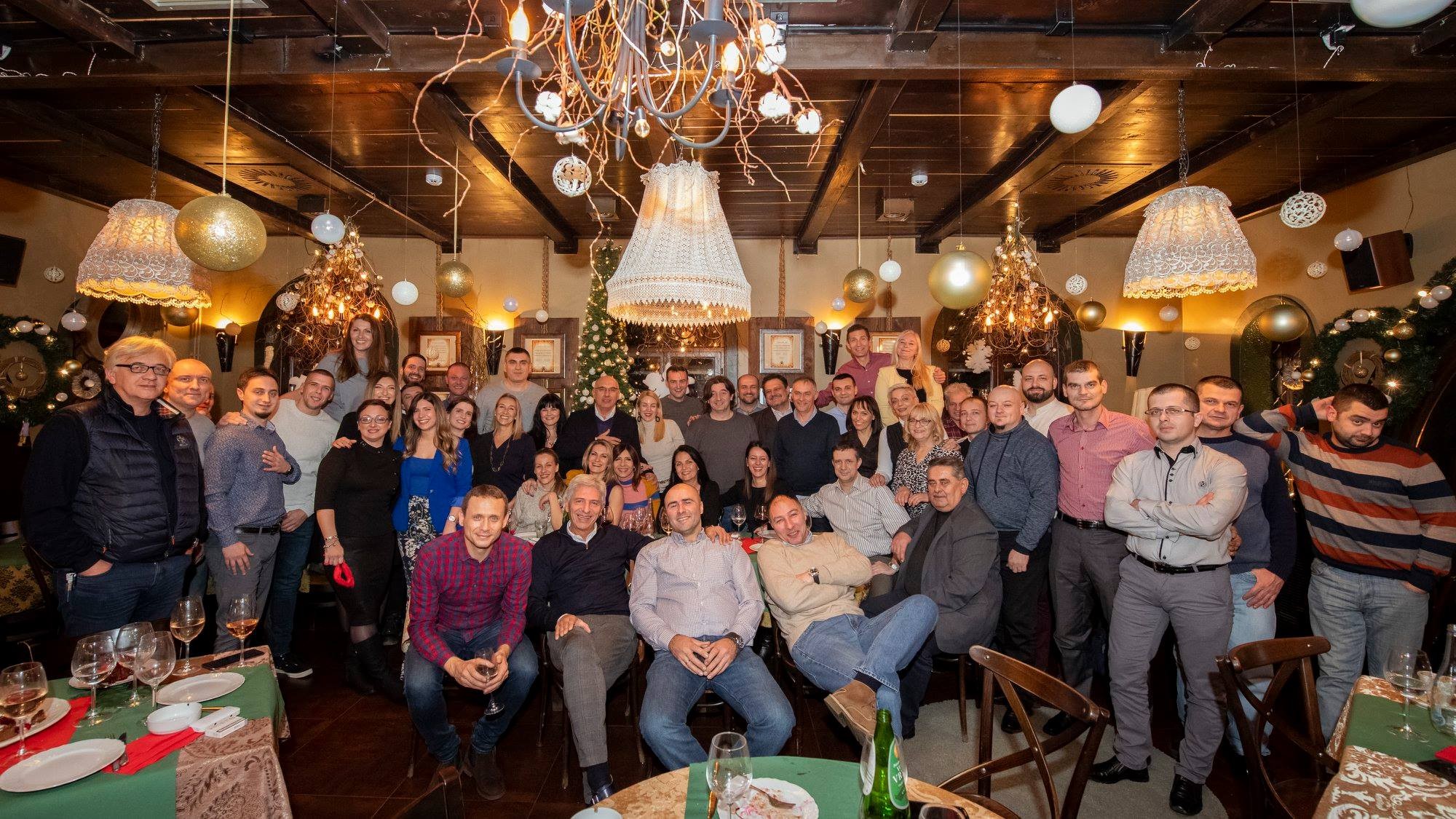 Copyright: Alma Quattro's corporate lunch, 25th December 2018. Photo by Alex Dmitrović.
PEOPLE WHO GET THE JOB DONE
EMPLOYER
BRANDING
Created: Feb 11, 2019
---
When you work together with them, you know that you are in safe hands. Whatever may happen, it will be solved, as efficiently as possible. Day after day they safeguard our reputation of an impeccable partner in communications.
These are our employees, the reason why we have what to celebrate. Since the foundation of the company until today, Alma Quattro has been a small but well-coordinated team.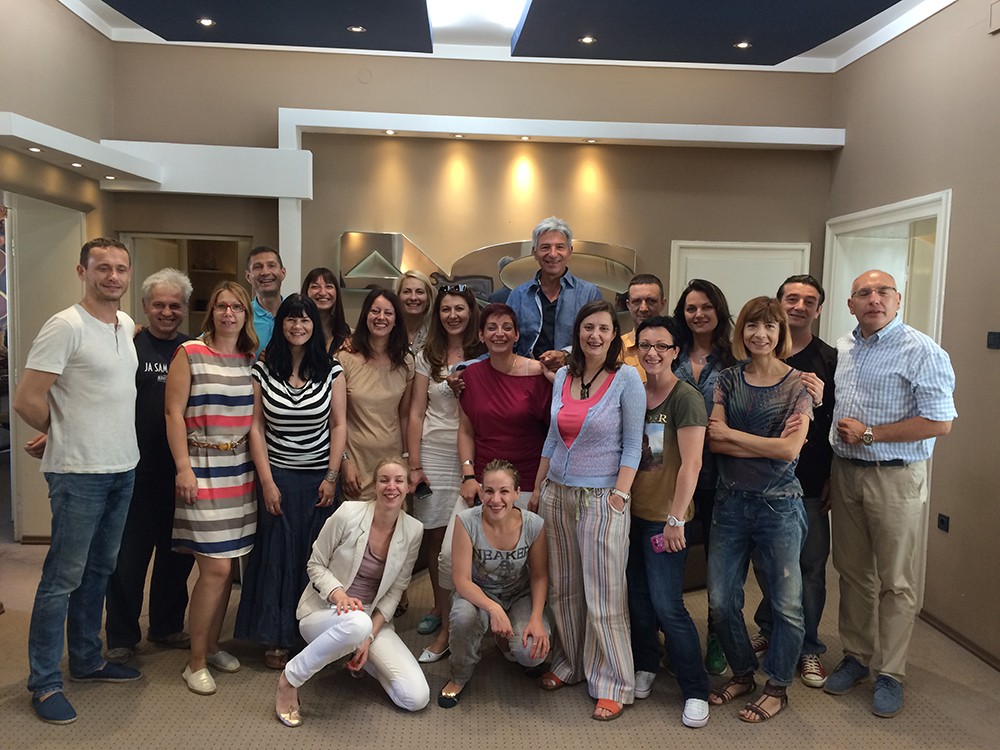 We believe that the employer and the employees are mutually selected, day after day. With a high degree of certainty we responsibly claim that each of our employees could have had a successful career outside Alma Quattro as well, while for some of them Alma Quattro is just the most recent chapter in their already impressive business CVs. We are grateful that they select us as their employer, year after year.
OUR HIRING STRATEGY
Our focus is on selecting a small number of key players, flexible and capable of coping with unpredictable business challenges. Instead of considering only quantitative criteria, we primarily see a man or a woman as a person and we rely on our own assessment of his or her capacities, spirit, and desire to contribute.
Our people are entrepreneurial, emphatic, precise, and innovative. The living examples of our values. We do not think that there is a big difference between personal and professional and, therefore, we are a family. We regard a man as a whole. Therefore, our employees are not fully indentified only with their titles and job descriptions. They are much more than that. And they know that we are aware of that.
ALMA QUATTRO BRAND VALUES
ENTREPRENEURSHIP - The single greatest compliment in Serbian people. We support and identify with individuals, projects that in spite of all hardships, ever changing conditions and risks, stay bold and faithful to their vision, much like we do.
PRECISION - Our precision in executing campaigns can be compared to a Swiss watch. Our team works around the clock to maintain the reputation of a flawless partner in communication. We employ people who get the job done, and use Swiss know how as our secret ingredient.
INNOVATION - We posess the capacity, know how and technology to make happen any worldwide awarded innovative campaign. We are and will remain unconditional support to our client's creativity.
EMPATHY - Over the years we took on more responsibility for the wellbeing of our citizens by investing in infrastructure we were honored to be in charge of. We supported culture, history, education, advertising, sports and the most endangered citizen groups trough donations and campaigns.
SUPPORTING OUR EMPLOYEES' PERSONAL PROJECTS
Through our support for our employees' personal projects, creativity and interests, we tirelessly show them that they are regarded as whole persons and that we believe them to be more than positions in job classification. As you will see, each of them is an exceptionally successful person, and many of them have their own companies and awarded projects that we are proud of. Knowledge and skills they acquire always find their applications within the company.
OUR EMPLOYEE PROFILE
In the hiring process we ask candidates to answer the following question:
Describe a physician to whom you would entrust your life.
This is the person who cares about our wellbeing, with whom we have a long-term relationship, and who can make a decision for us when we do not have sufficient information to do it ourselves.
According to our definition, professionalism is trust in capability of getting work done.
In every challenge our people are a part of the solution.
---
Would you like to find out more? Continue reading...