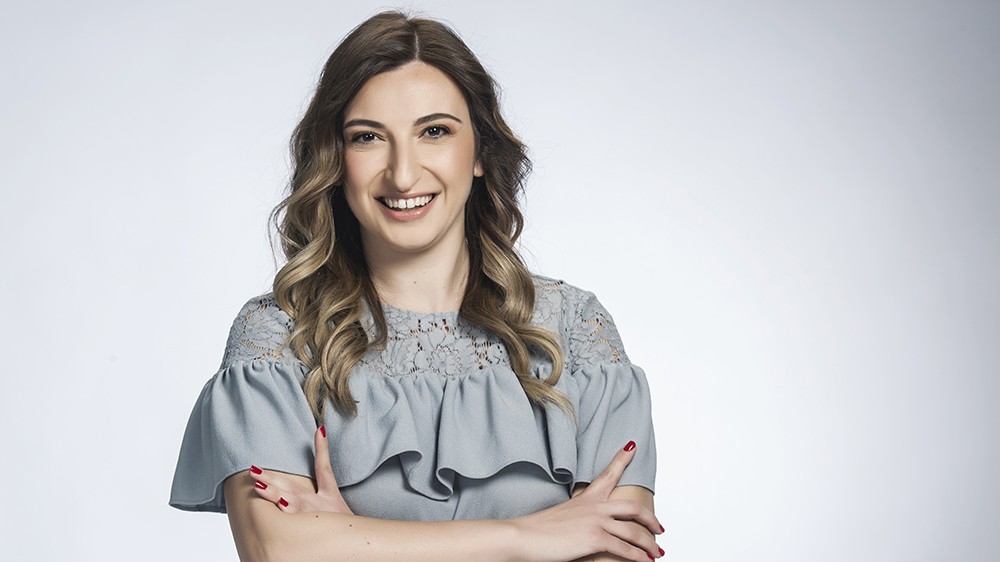 Copyright: Photographer Nebojša Babić
THERE IS NO SUCH THING AS A DIFFICULT CLIENT AS LONG AS WE ARE WILLING TO MAKE ADJUSTMENTS AND HAVE UNDERSTANDING
ANJA TOMIĆ
SALES MANAGER AND NLP INTERNATIONAL TRAINER AND COACH
Created: Sep 16, 2019
---
Our Anja has been with us for 6 years. Among a truly impressive number of her interests there is one particular thread and that is her passion for education and understanding human needs. That's why she found her place as a sales manager in our company.
I have always tended to distribute plenty of energy among several fields of interest.
Life offers so many wonderful opportunities and it is a pity to limit oneself to only one, isn't it?
During my business studies I also studied music, attended various seminars and practice sessions, and was part of various organisations. Having graduated from university, I started with education in the field of coaching and Neurolinguistic Programming (NLP). I found it impossible to choose only one field of interest as there were so many wonderful things to explore and learn.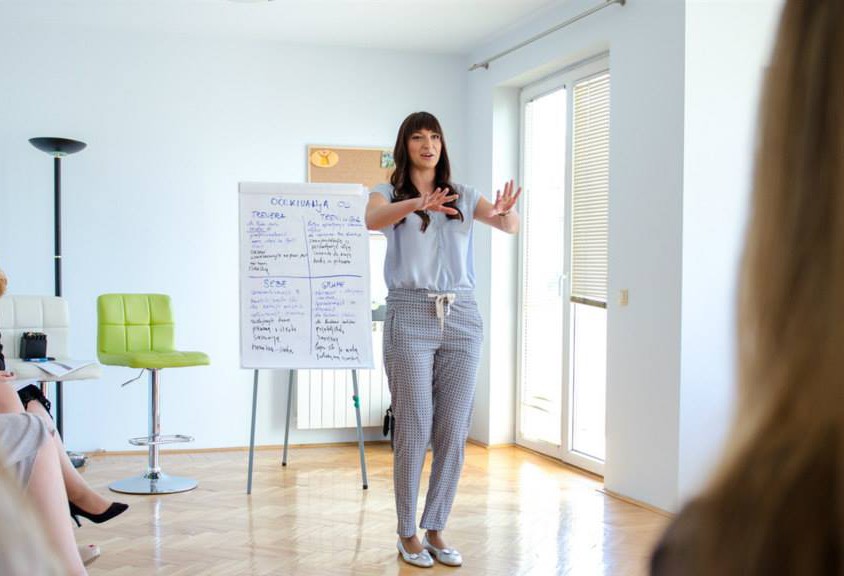 I wanted to work, but not anywhere and not in any environment.
It is interesting that I had a clear vision of a company I wished to be part of. I knew that rigid, large systems were not my cup of tea and, on the other hand, I was hoping for a warm, family atmosphere in which I could work and develop.
When I was given an opportunity to work at Alma Quattro, it seemed to me a good chance to get to know the world of marketing and sales, which had always been interesting to me.
My first position was the CEO's business secretary. It was a fantastic opportunity to learn and observe the company dynamics and to perceive and learn business processes. All in all, it was an excellent position for learning.
I find it interesting to explore and that's how I started working in sales.
After a certain period of time, it was necessary that someone becomes active and specialised in prospecting, i.e. in seeking new clients, and I wanted to learn. Through that experience I have met various industries and people. I got contacts in various ways: via Facebook, I would read something in a magazine or see a commercial for a less famous brand on local television stations, and I would find a contact person and schedule a meeting.
It was the right way to apply my NLP knowledge in practice and test to what extent my interest enriched my life, and it was also the right way to contribute to the company growth.
There were many different situations during that period.
I remember a situation when I established a contact with a fruit juice factory whose products could not be found in supermarkets. The lady whom I contacted laughed and said that they didn't need "that kind of marketing". Such attitude was a reflection of their business philosophy, which also reflected on their future growth and progress, or rather the lack of progress.
In time I got my own clients, first small ones, then bigger ones, and I became a sales manager whose scope of operations included conducting campaigns, communicating with clients and maintaining good relationships, participating in idea realisation, etc. For smaller and new clients, it means support and education, the optimal use of limited budgets in order to achieve maximum visibility. Often the clients who work with us for a long time also benefit from additional information, because the fluctuation of people is high, and it is our task to respond to all the questions, the questions entirely new for their new employees, but already familiar to us.
Alma cherishes empathy on all levels, even in the relationship with clients.
I remember that one school wanted to present its students on a poster/ ad as a token of gratitude for exceptional grades and achievements in the previous school year. It was Friday, just after working hours. The school principal called me in panic: "Anja, we need to "repaint" one girl on the poster. Her mother called and said that she did not consent to her daughter's appearance in the advertisement. The poster had already been printed. We had the following options: we could print a new poster without the girl (which would create additional costs for the school whose budget was already very low), we could "repaint" the girl (which was not an option, of course), or me and my colleague could make some extra effort. We called the printing company for a suggestion. They had an excellent idea: they would correct the file in order to erase the girl from the picture, and then they would print only that particular segment of the poster at their expense. The principal was delighted, the students were happy because they could take a picture in front of the billboard with their photograph, and my colleague and I were happy to start a nice weekend with one anecdote and a smile.
This is a very dynamic business in which all human characteristics and skills are activated. Sometimes our job description includes the ways to reconcile or to make a compromise between the creative department, clients, media agencies, and technical capacities.
One of our clients, I believe you will easily guess who I am talking about, wanted to wrap a billboard into a foil. We immediately organised a meeting to see how to accomplish the task in the way that would be as close as possible to the original idea. The colleague who is in charge of technical development of innovative ideas came to the meeting prepared, as always, and suggested that the insulation foil resistant to UV rays, which can be used as printing material, can be folded and attached to look just like a Munchmallow.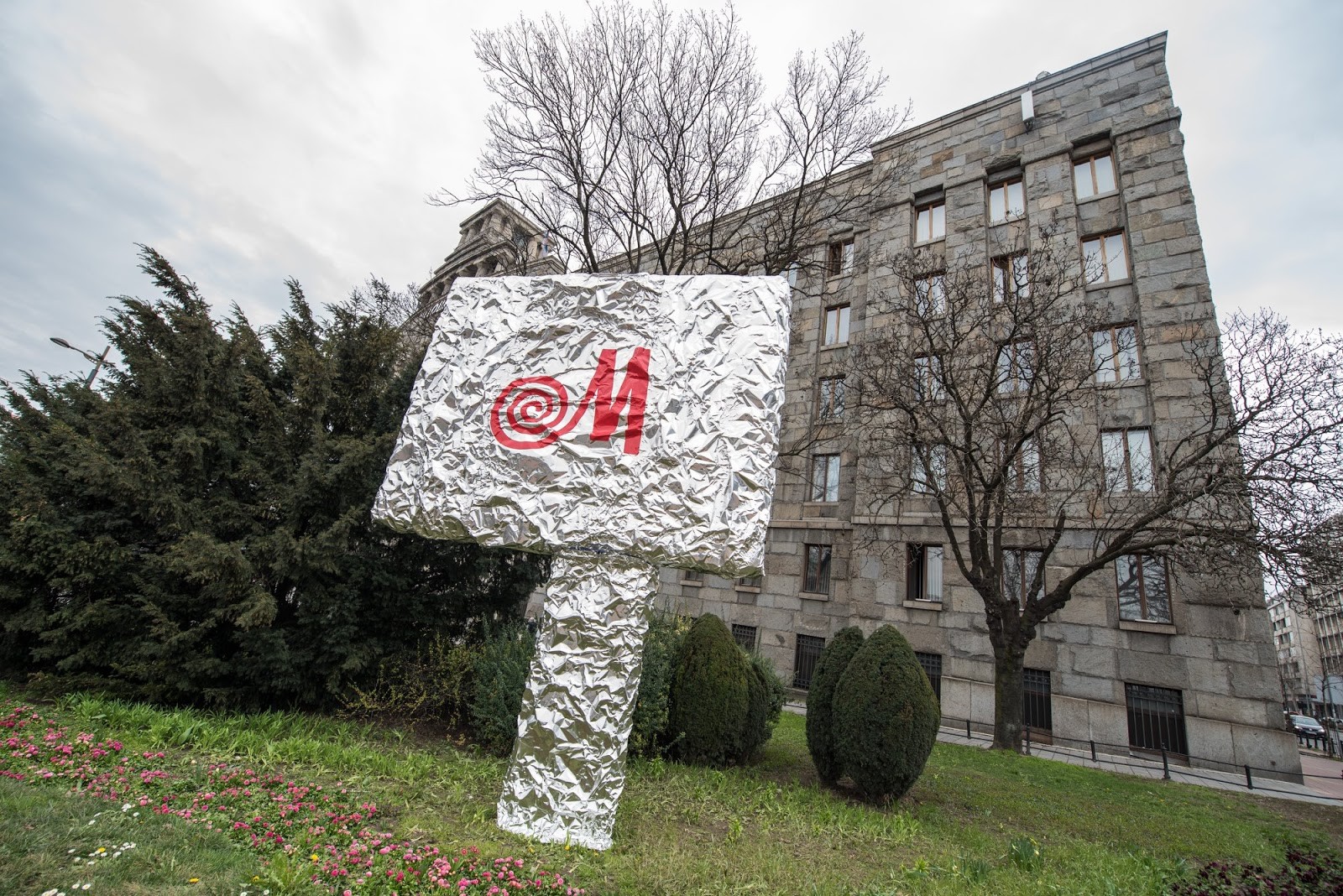 We make our best effort to make anything possible and impossible and that's why it is always good to have more people on the team who would consider the same situation or idea from different aspects or points of view. When people exchange coins, everybody goes home with one coin, but when they exchange ideas, everybody goes home with two ideas.
That's why we make a fantastic team together, which is proven by the awards won by the campaigns created in such a way.
I am truly happy to work at the company where people understand one another, where everybody has an opportunity to express himself or herself and suggest something new, where every person can develop individually in the direction of his or her choice, with full support of the management and colleagues. The only way to be motivated for business and to be maximally efficient is to contribute to the creation of a superior value as well as to contribute to our personal growth and development. When we work with purpose and meaning, we can live loving ourselves.
---
Would you like to find out more? Continue reading...