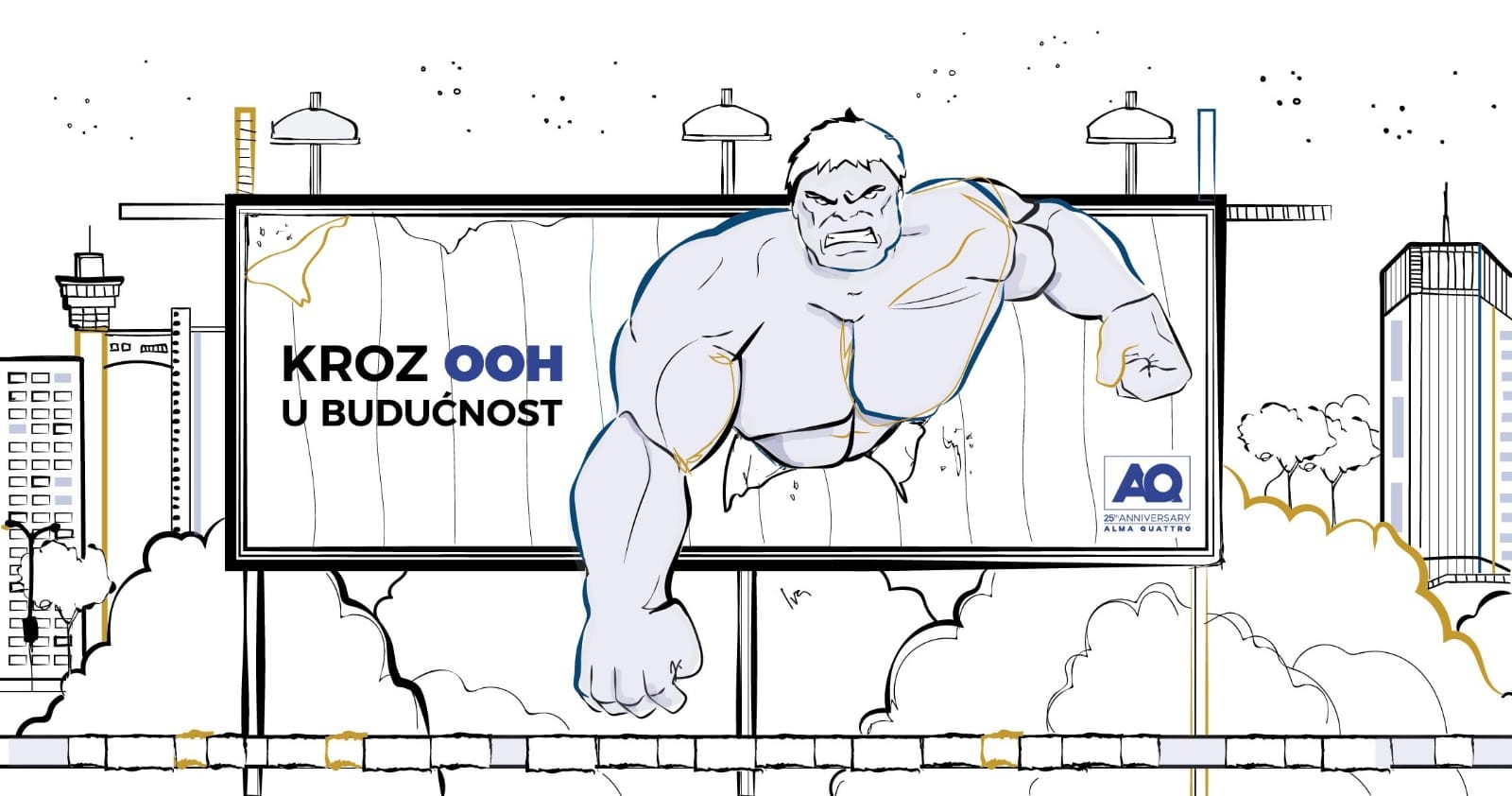 Copyright: Illustrator Iva Kujundžić
"INNOVATE OR DIE!"
ALMA QUATTRO ARCHIVES
SERIAL: OOH DEVELOPMENT IN SERBIA - PART 10
Created: Oct 2, 2019
---
The expression "innovate" (innovate campaign), which has been accepted and used on the local OOH market, represents any type of innovation which differs from the standard advertising panel/poster presentation and which is used by clients within their campaigns on several selected prime locations.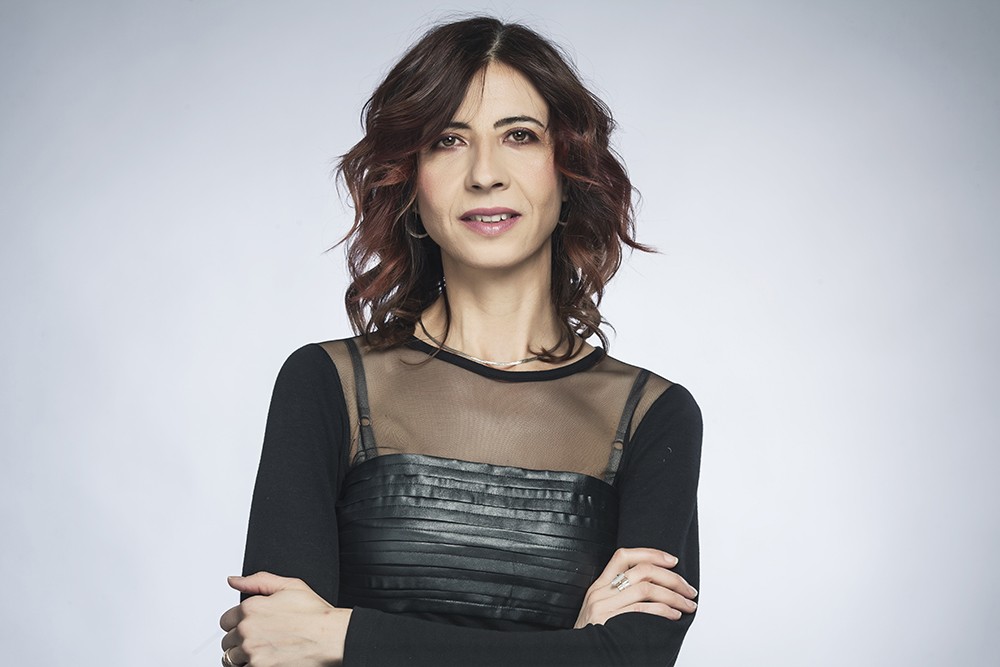 Innovations incur additional costs for a campaign; however, in proportion to investment, if an idea is original, visibility/noticeability and cost-effectiveness are guaranteed. By using "innovate" (innovative solutions) clients have an opportunity to have added value to their campaign through PR in other media and "buzz" for the audience which spontaneously occurs when original ideas are put into action. Innovative campaigns require a close cooperation between the agency's creative team, Alma Quattro's technical team, the media agency, and the client. An idea is developed and "polished" from its initial sketch to the operational implementation of each step. The key to successful innovative campaigns is a good idea as well as the synchronised collaboration of all the participants in the process from idea generation to implementation – campaigns that shine brightly from our billboards in the street. It is always a challenge to reconcile the client's wishes and the allocated budget. Our almost 20-year long experience has made us experts at channelling every idea to its implementation.

Bojana Novaković, AQ Chief Sales Officer
Believe it or not, innovative OOH solutions as a concept were created and implemented for the first time in the United Kingdom during the 2000's, when JCDecaux (today's global leader in OOH) affiliated the company Avenir, which was famous for its innovations in the field of advertising.
The first innovative campaign came to Serbia only 3 years later, in 2003, when a 3D extension for billboards was made for the promotion of "Hulk", a blockbuster.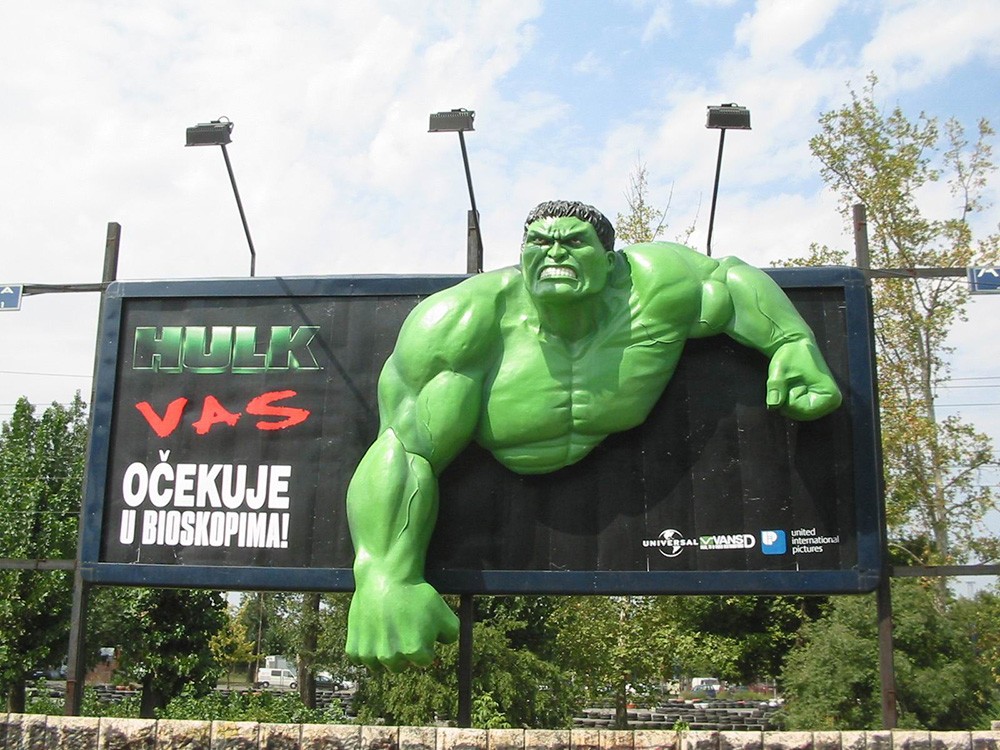 Since Hulk "broke through the barrier", there were various advertising solutions from different industries - from fashion to consumer goods. We will mention only some of the campaigns that we have found in our archives.
At first innovative solutions were mere extensions of billboards. Simple to make, but very effective, they (literally and metaphorically) stuck out of this medium's framework.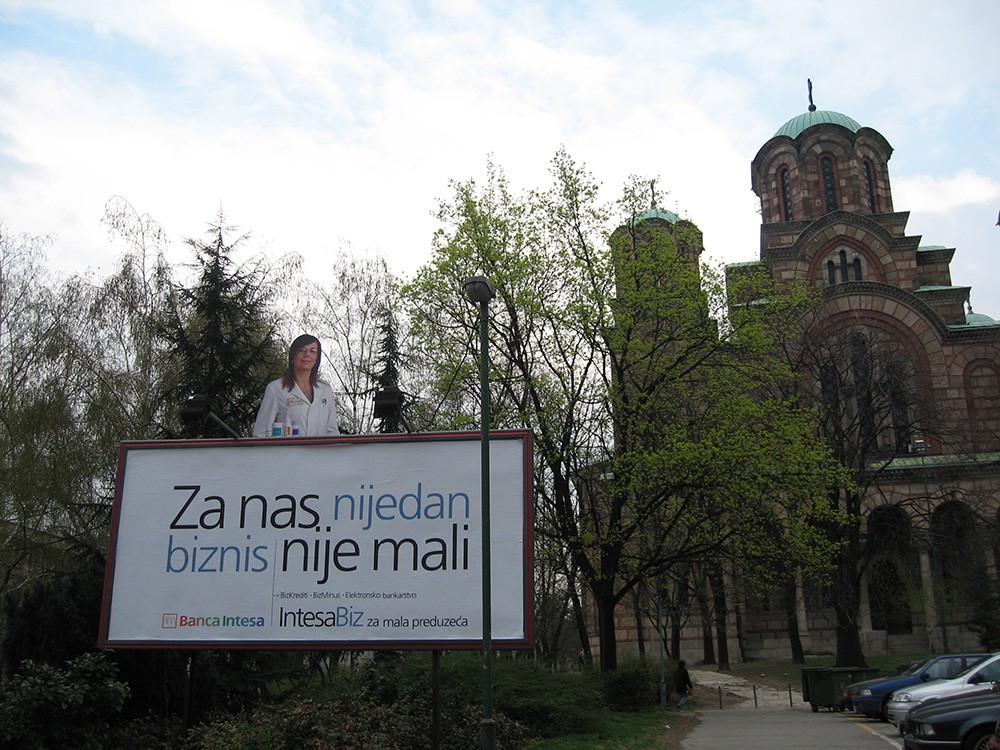 As time went by, clients became more creative. MANGO used our citylight as a showcase to draw attention of passers-by near "Albanija" Palace to its new collection.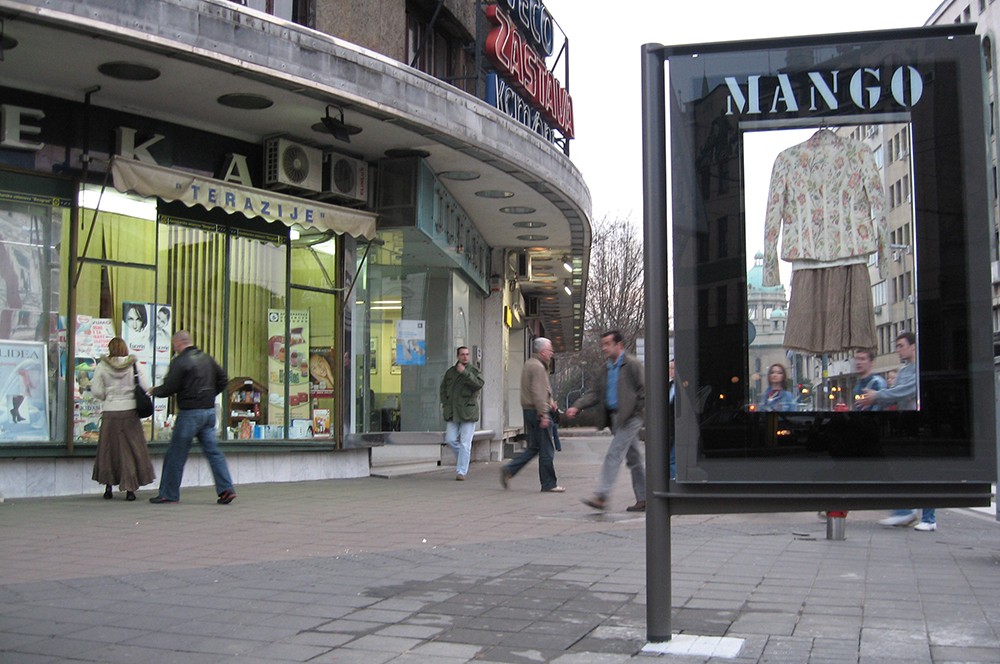 Here is one example how ROSA "afforested" our bus stop shelter at Republic Square, which (besides Terazije) is often the location of choice for innovative campaigns of our clients.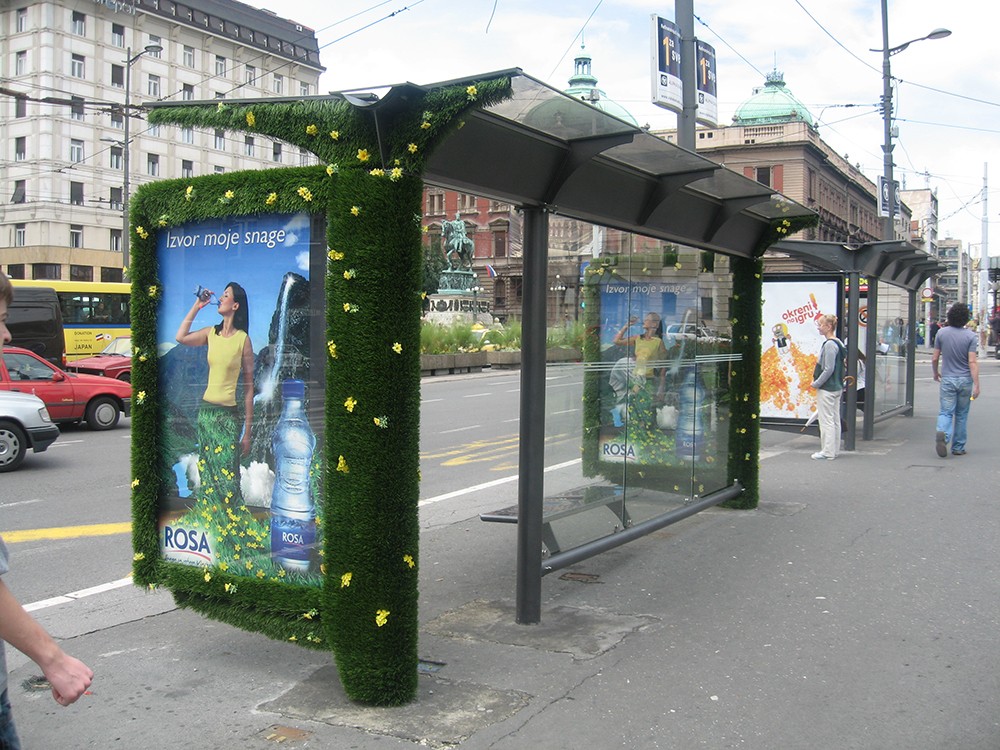 Talking about Rosa, does anyone remember Rosa's flavoured waters?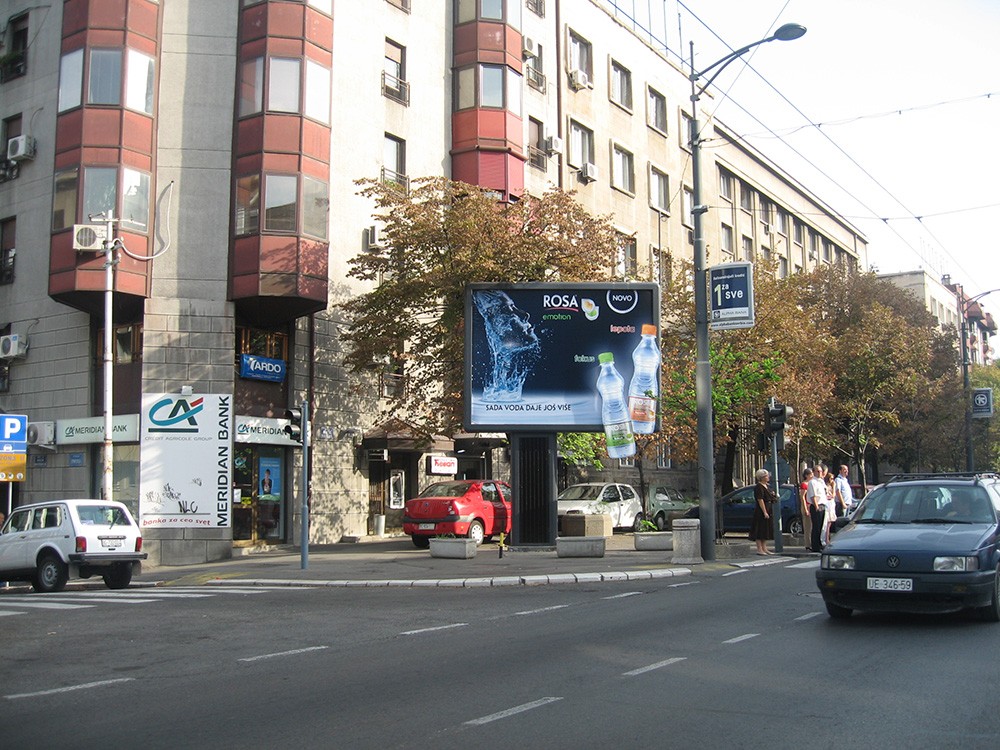 Nectar turned the tower into a juicer model in order to show that their products are 100% fruit, without added sugar, additives, artificial colours, and flavours.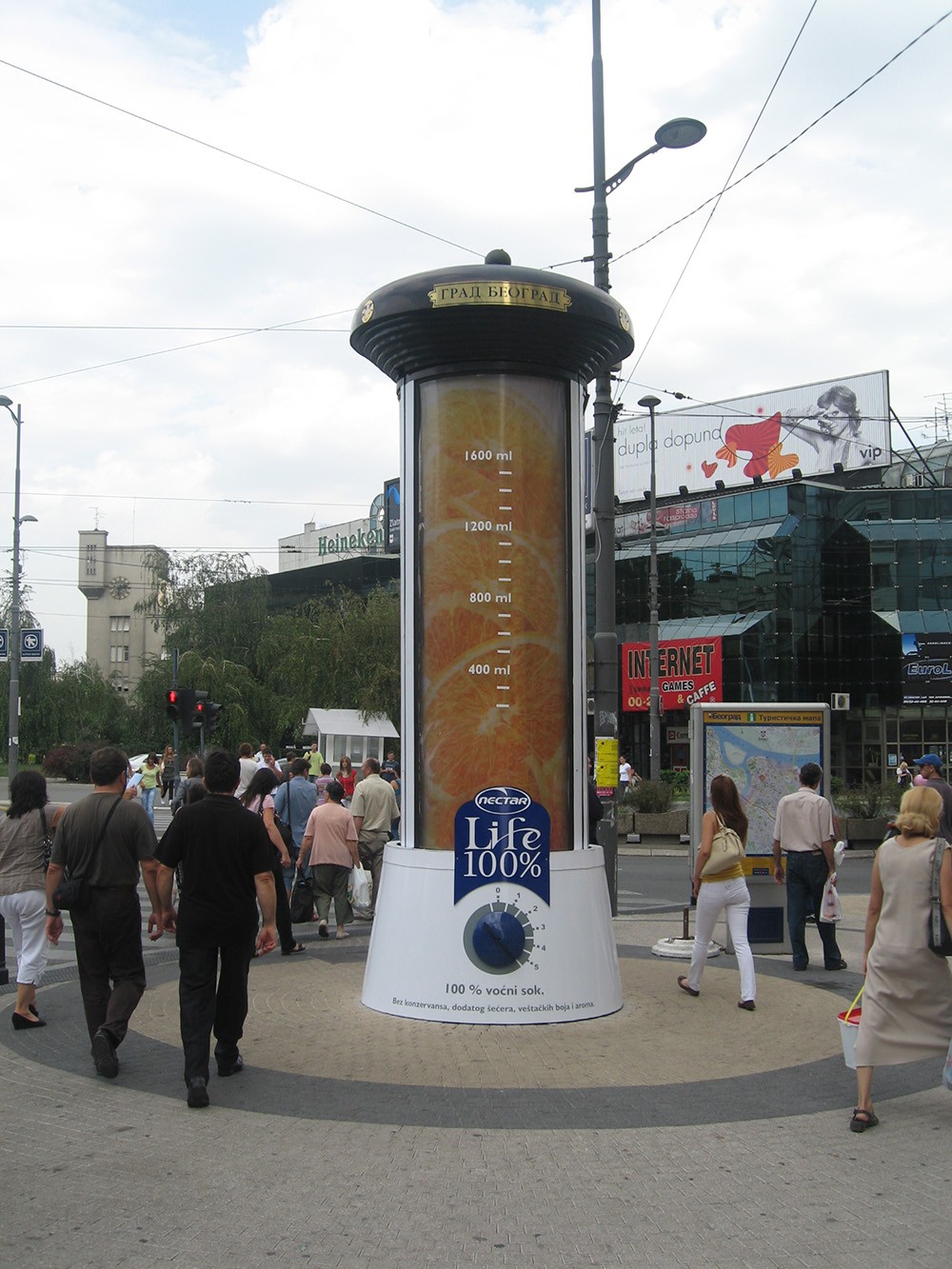 One of the most noticeable campaigns was the one for Beck's beer, when this brand wanted to show the ingredients of its product in a creative way. Only these are the ingredients of our beer, nothing else.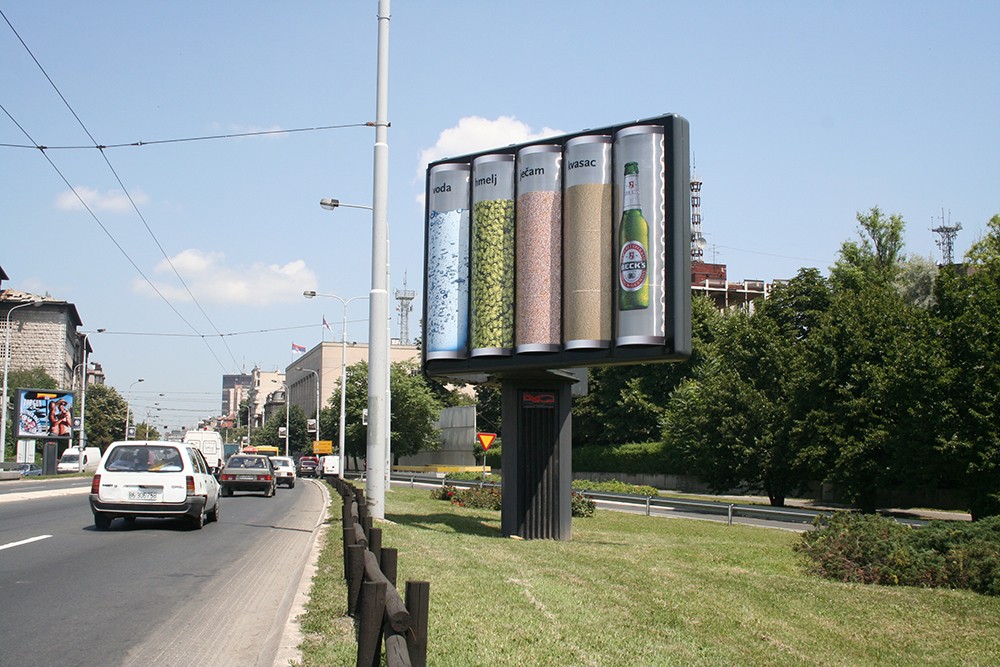 Of course, the Coca-Cola Company, as one of the biggest advertisers on our media from the very start, pays great attention to innovations in all the campaigns for its brands. Their investments in innovations have always been in accordance with the state-of-the-art technology.

Bojana Novaković, AQ Chief Sales Officer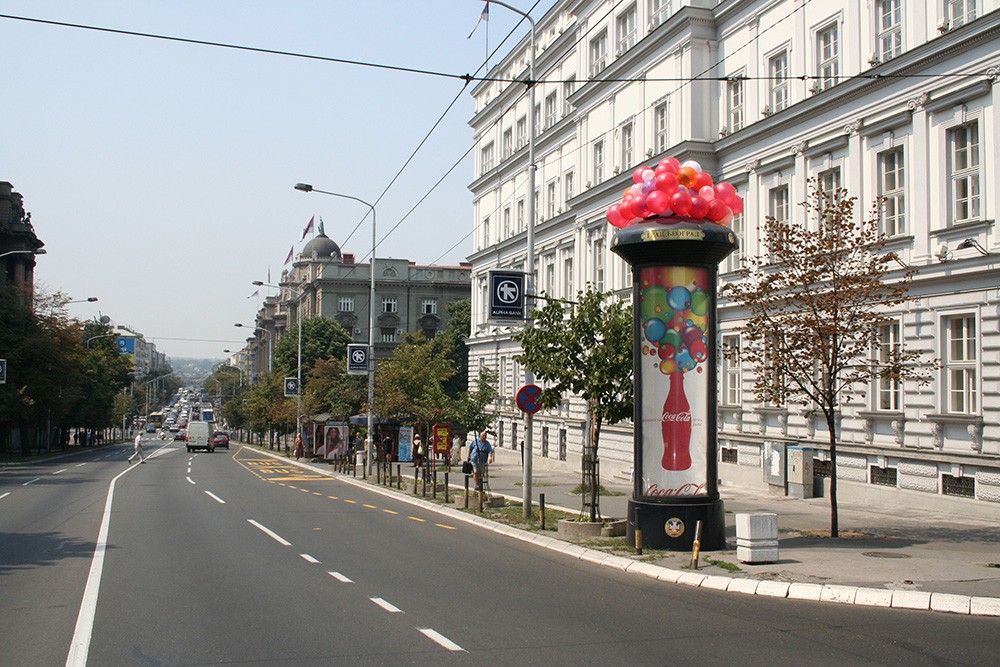 Today, when we are well into the era of digitalisation and accelerated development of IT technology, the sky is the limit for the innovative solution possibilities. Owing to Wi-Fi technology, QR codes, NFC technology, touch screens, OOH media can be connected to mobile advertising, online advertising, and social networks. Such type of synergy of operating and connecting different media via applications and various platforms represents the future of advertising.

Bojana Novaković, AQ Chief Sales Officer
You can see more recent case studies and videos here.
---
Would you like to find out more? Continue reading...